Did you know Bundledocs is an approved G-Cloud supplier?
Earlier this year Bundledocs was approved as a UK Government SaaS supplier for G-Cloud 7. The G-Cloud framework is a UK Government initiative to help UK public sector bodies easily procure cloud solutions. Want to find out more? Check out our Digital Marketplace profile page now.
How can Bundledocs help you? If you are new to Bundledocs, in short, it is a unique solution designed to make the process of producing bundles simple and effortless. Prepare professional briefs, reports, ebooks or document bundles in minutes. Each bundle is automatically indexed, paginated, ordered, bookmarked and hyperlinked. The best bit? It only takes 5 steps. Take a closer look...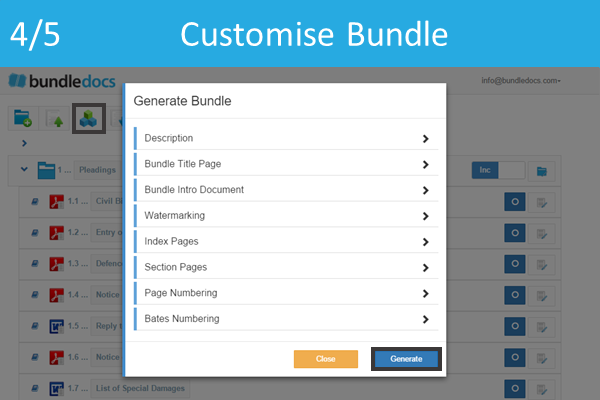 Bundledocs has everything you need to create the perfect bundle. Take a look at our Top 10 Features now to learn more. Got a question? Get in touch with our dedicated team who will be happy to answer any questions you have.