If you missed our new feature announcement yesterday, Bundledocs latest product release enables you to effortlessly include document dates within your completed index.
Interested to see how it works, then you've come to the right place. Let's take a closer look...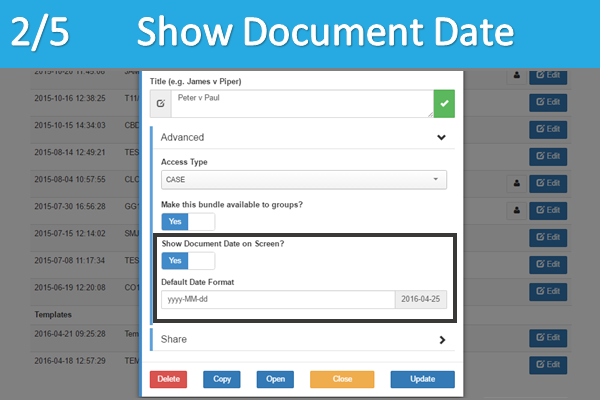 Step One: Create your bundle.
Step Two: Within your 'Edit Case' options, choose to 'Show Document Date on Screen'.
Step Three: Need to edit your document date? No problem. This can be done easily by simply double clicking on any document date.
Step Four: To include document dates within your completed bundle, select the 'Show Document Date in Index' when generating.
Step Five: That's it. Simply download your complete bundle to complete.
Find out more about our new dates feature now. Download your Free copy of our manual today and find out everything there is to know about Bundledocs.